< /div>
Whitewater's Ballroom Blitz Voyager

CH Peva's Gift of Peace v Point Judith x BISS GrCH Copper Mtn's Windstorm

Last updated: August 18, 2014
Alf is:

Too young to be health tested!

Mahogany/white shorthair (smooth coat) with Black mask (from shorthair to longhair breeding)

Date of Birth : September 26, 2011

Alf comes from Whitewater Saint Bernards in Indiana.  We looked around and decided that if we were going to get another Saint Bernard, at least one parent must be health tested for hips & elbows. Depending upon the results of that testing we would decided if a puppy was what we wanted. Rhonda & Keith Hensley in Indiana fit that bill. Their Best In Specialty Show winning Windy has been x-ray'd for both hips and elbows. While she is mildy displastic, her hips were x-ray'd at the age of 5 (and after a litter). Her elbows were normal.  Her head is absolutely gorgeous and she currently has 3 champions from her first litter - with a 4th nearing completion. Dad is a beautiful example of the breed with breathtaking movement.  Welcome Home Alf! We hope you enjoy your stay as much as we are sure we are going to enjoy you!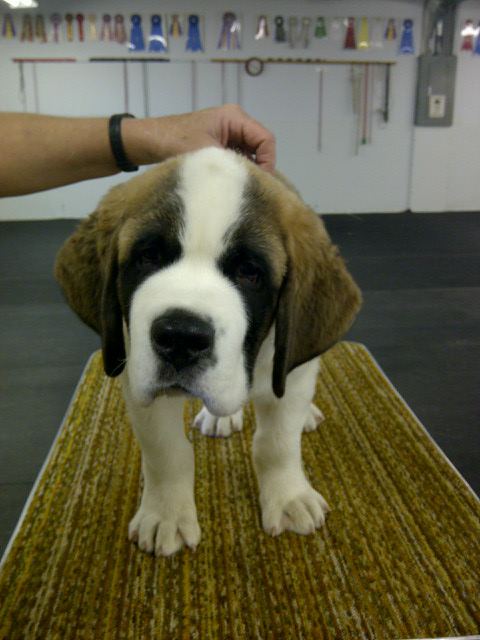 Alf at 8 weeks old. The week before we brought him home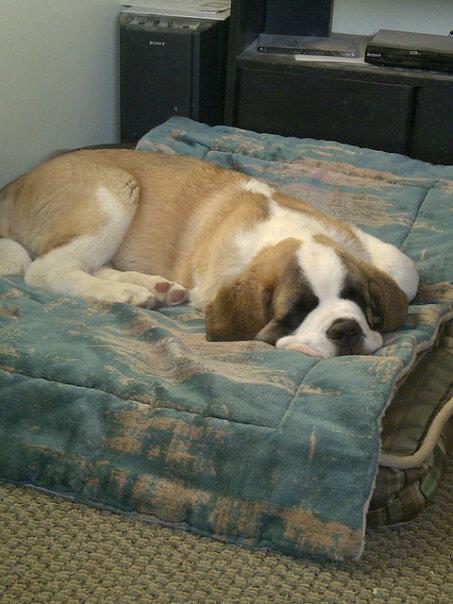 6 months old!! Photos taken March 25 2012

Behind the scenes of picture day!! Bath first :-)

Alf's various sleeping positions. But notice there is tongue hanging out every time!!

VOYAGER DOGZ LLC

In Aurora, Colorado USA

Kathryn Kudron & Wilhelm Beckmann

est 1995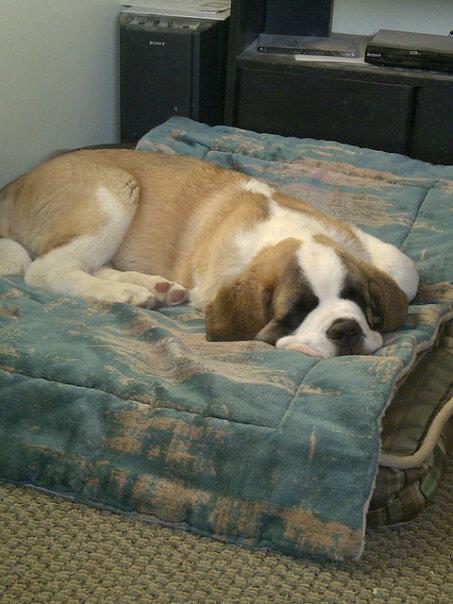 Alf watching the Eukanuba dog show live-stream on the laptop - Dec 2012

Alf wishes everyone a Merry Christmas!! Nov 2012

Alf turned a year old on September 26 2012. Happy First Birthday Alf!!